Feb 09 2012
I love movies more than almost anything ever. I spend a great deal of my free time watching movies. I even have a book, 1001 Movies to See Before you Die, which has given me a great many movies to watch of a very… let's say intelligent nature. Yet one of my favorite movies is The Italian Job remake directed by F. Gary Gray (I've had to replace the DVD twice). It is this particular movie, a simple action movie that inspired my greatest want in life- a Mini Cooper. Ever since I saw this film in 2004, I have wanted the hard top version in red with white stripes, but I wouldn't say no to a convertible either.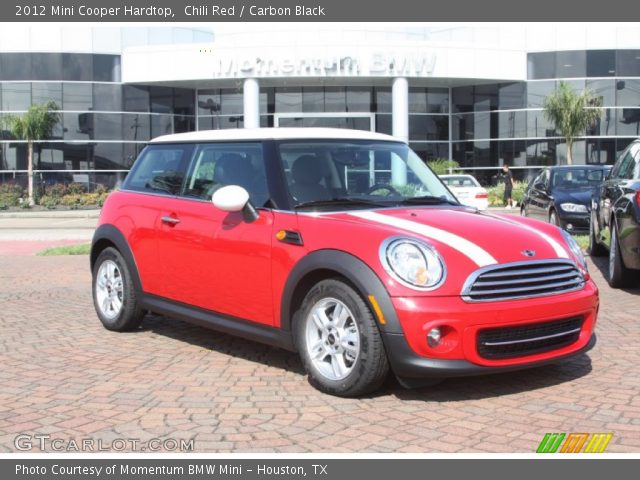 The original Mini was produced in 1959 by the British Motor Corporation and is the second most influential car of the 20th century, right behind the Ford Model T. Two years later the Mini Cooper came out, originally designed to be a racing car. Instead the owner of the Cooper Car Company, John Cooper, who worked with Mini to create the vehicle decided to release it as a fast, less expensive version of the original. The Mini Cooper S was released in 1963 as a racing car instead. These cars were produced up until 2000 when BMC was bought out by BMW. They began producing Minis in 2001 under the brand MINI with a new design. Often referred to as the New Minis, these cars resemble the originals, but with a more updated, modern appearance.
The Minis featured in the remake of the Italian Job are the new Hardtop Mini Coopers produced by BMW, which are personally my favorite. You can also get the Hardtop Mini Cooper S and John Cooper Works. These three different styles are available for each of the Minis including the Hardtop, Coupe, Convertible, Roadster, Clubman, and Countryman. These vehicles are customizable. The website claims that there are "10 Million Possible Combinations". They allow the customer to choose the color of the car, the top color of the car, exterior details such as stripes, mirror caps, headlight style and color, tattoos for the car, and that is all just outside. For the interior the customer can choose between standard, sport, and Recaro sport seating, seat warmers, the upholstery, and dashboard and trim colors. The customer can also decide if they want automatic or manual. Now although they offer all of these customizable things, each of them comes with a price. For instance, if you wanted automatic, you would have to pay $1,250 more than if you wanted manual.
The cost of a Mini Cooper depends on a variety of factors. One of the main factors is whether or not the customer customizes the car or just buys one off of the lot. There are MINI dealerships in Baltimore, Annapolis, Montgomery County, Sterling, Alexandria, Richmond, and Virginia Beach. Online, MINI claims to sell the 2012 Mini Cooper Hardtop for $19,500, which is the cheapest for a new Mini that I have seen. Baltimore ranges from $22, 069 to $25, 695, Annapolis: $21,200 to $26,550, Montgomery: $22,569 to $26,614, Sterling: $22,950 to $24,300, Alexandria: $20,819 to $27,114, Richmond: $24,700 to $25,300 and VA beach: $20,200 to $26,450. Obviously these price  differences come from what the dealer thinks they can get from the customer, how much sales tax is, how much commission someone wants, if the car has additions, as well as if the car is on sale or not.
There is also the option of buying a used or pre-owned Mini Cooper of any given year. The same dealerships as listed above sell these, as does CarMax and other used vehicle lots, along with owners trying to sell some one sites such as Craigslist. The prices seem to range from about $10,999 dollars on Craigslist to about $20,599 from CarMax. Again, these prices vary based on the year that the car was made, the mileage, and what customizations the original buyer invested in.
So, whether or not you want a new or used Mini Cooper made by BMW, it will cost you a pretty penny. I know that I will be saving up for quite some time so I can customize my very own Mini Cooper Hardtop in red with white bonnet strips, a white roof, and black leather interior.
One Response to "I Love You, Mini Cooper"
[…] Consuming and the American Dream? » I Love You, Mini Cooper Tags: bmw, car, color, customizable, original, owner, price, produced, sell, style, vehicle, […]